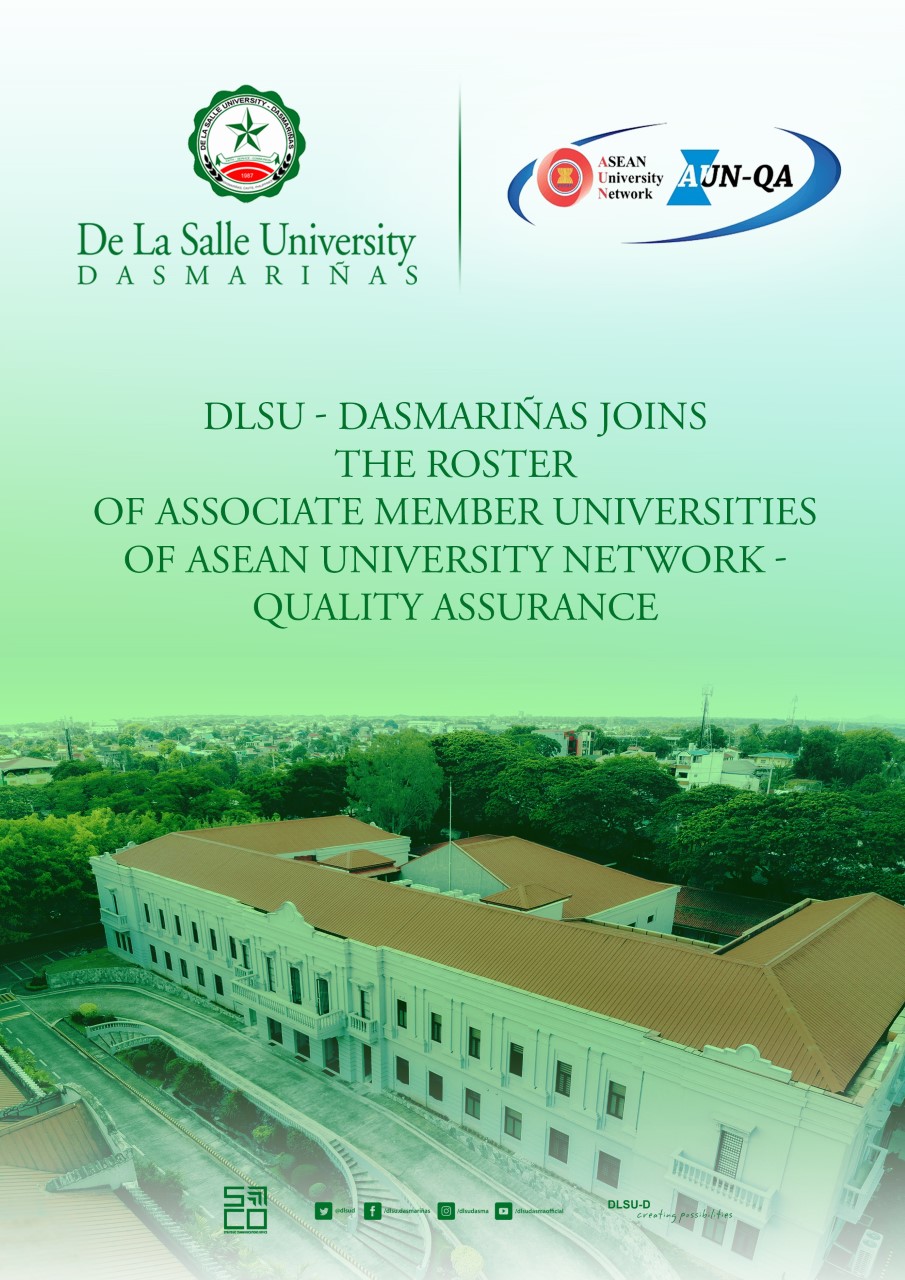 De La Salle University-Dasmarinas is now an associate member of the ASEAN University Network-Quality Assurance (AUN-QA), a regional agency that conducts programme and institutional assessments among member higher education institutions in the ASEAN region. Apart from assessments, this membership grants the University access to the network's resources and programs on mobility, sustainability, and capacity-building, among others.
The AUN is a widely recognized network that aims to build an active and renowned ASEAN community in higher education. It also supports the capacity building of ASEAN human resources and the enhancement of the quality of education of the AUN member universities. This is done with the end goal of integrating the 10 ASEAN countries into one cohesive ASEAN community.
According to Herminia D. Torres Quality Assurance Office OIC Leonor Amacio, this is the first time for DLSU-D to be selected as an associate member.
"Being an associate member is a prerequisite for assessment by the AUN-QA. This means that when we apply for assessment, we will be visited by experts from other ASEAN countries. The program assessment will enable us to know the program's strengths and rooms for improvements," Amacio said.
The AUN-QA assessment looks into the program's Expected Learning Outcomes, Program Structure and Content, Teaching and Learning Approach, Student Assessment, Academic Staff, Student Support Services, Facilities and Infrastructure, and Output and Outcomes.
"Having our programs assessed by AUN-QA will further support our bid for CHEd renewal of our autonomous status. CHEd recognizes the AUN-QA assessment," she said.
As part of the HDT-QAO's next steps, the University will first prepare at least two programs for program assessment, implement a training program for departments concerned to understand and address the AUN-QA standards, and finally, train a pool of internal assessors.