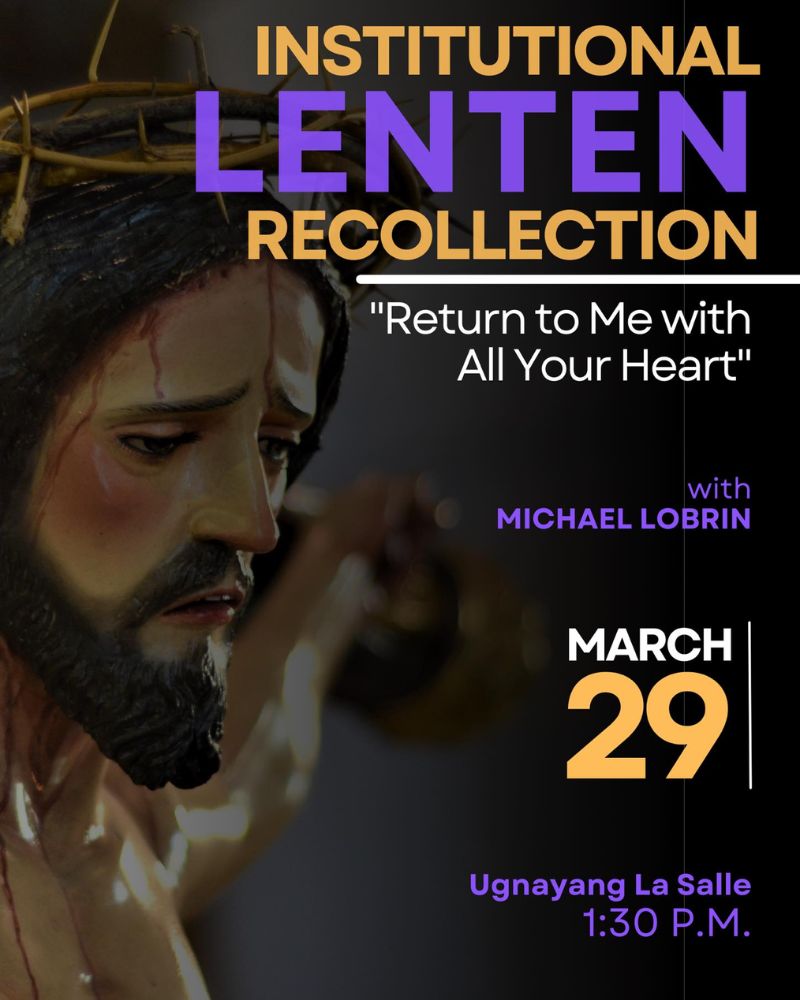 The Lasallian community is enjoined to participate in the Institutional Lenten Recollection 2023 which will be held on March 29, 2023.
With the theme "Return to the Lord with your Heart," the activity seeks to give Lasallians an opportunity to pause and reconnect to the ultime source of collective ministry in preparation for the Season of Ultimate Love when Jesus dies on the cross to save Mankind.
The recollection will be the initial offering of #WednesdayswithDeLaSalle of #WednesdayFSC.