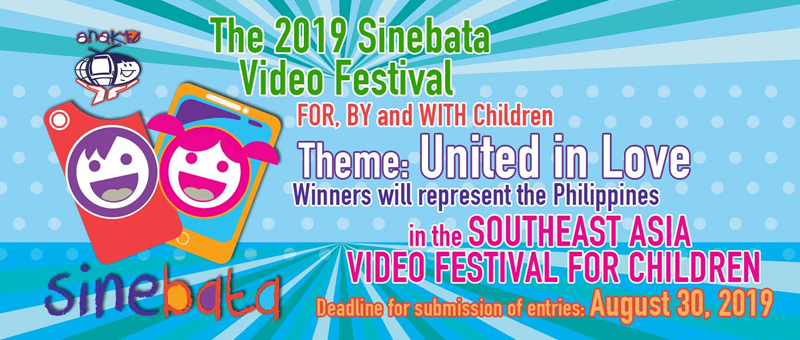 Anak TV is inviting Lasallians to submit their entries to the 2019 Sinebata national video competition.
The Sinebata 2019, with theme "United in Love," seeks to promote culture, harmony and understanding through the video works of Filipino amateur filmmakers. This year's theme seeks to shine the spotlight on the different religious beliefs, traditions, principles and skin color among countries in the Asean region.
In their letter to Brother President Gus Boquer, FSC, EdD, Anak TV is encouraging Lasallians to participate in the amateur category.
Winners of the national competition get the chance to have their entries sent as official submissions of the Philippines to the international video derby in Siem Reap, Cambodia where the 3rd Southeast Asia Video Festival for Children (SEAMFC) which will be held in November, 2019.
The SEAMFC is participated in by 10 ASEAN member states including Brunei Darussalam, Cambodia, Indonesia, Laos, Malaysia, Myanmar, Philippines, Singapore, Thailand and Vietnam.