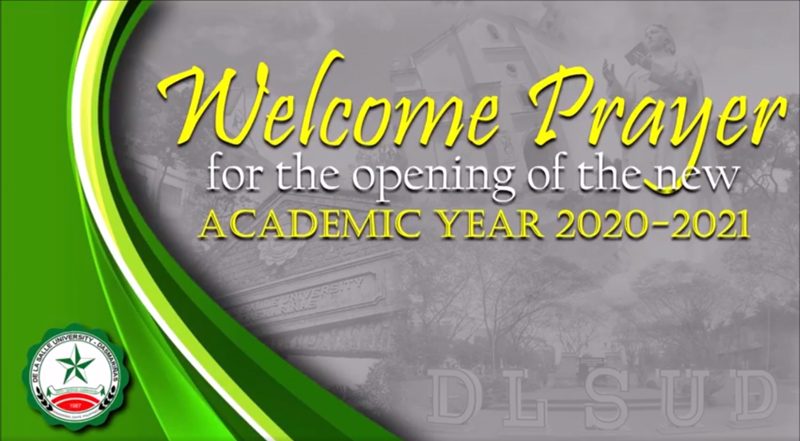 The De La Salle University-Dasmariñas community welcomes the school year with a prayer to guide students, faculty and staff members through the "new normal" that the pandemic presents.
Please take a moment to pray as a Lasallian family.
We thank the Lord for the gift of the new Academic Year despite the challenges we faced during the last few months. As we continue to thrive in the new situation, let us invoke the guidance of God Almighty in all our efforts to partake in the fulfillment of the Lasallian Mission of humane and Christian education to the youth and the poor, most specially in these trying times.
May this prayer video remind us of God's presence in our lives and ministry. So that as one Lasallian Community, we will all pray and say, "Live Jesus in our Hearts, Forever."