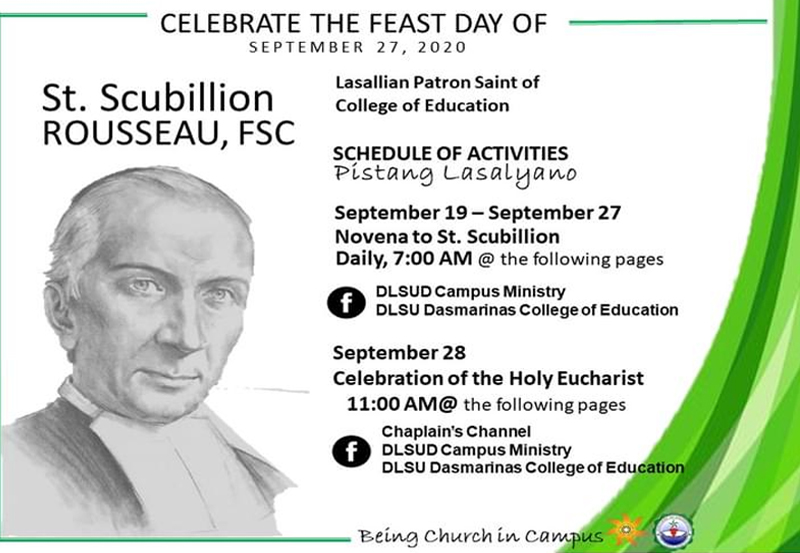 Be part of our 9-Day Novena for the Feast Day of St. Scubillion Rousseau, FSC, Lasallian Patron Saint of the College of Education.
Be inspired by his life story and reflections through our daily postings.
Invoke for his intercession by participating in the daily novenas.
Praise and thank God for a saint like St. Scubillion through the celebration of the Holy Eucharist.
These and more, via the following FB Pages:
Chaplain's Channel
DLSU-D Campus Ministry
De La Salle University – Dasmarinas College of Education