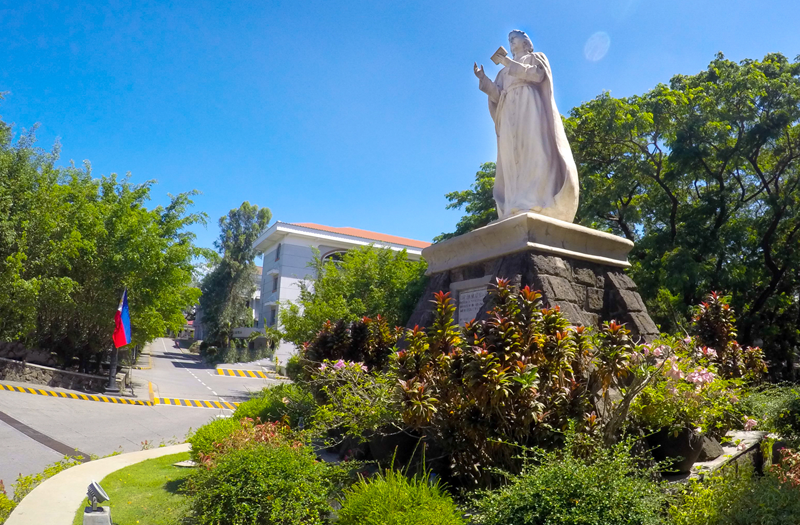 De La Salle University-Dasmariñas is at one with the celebration of the Philippine Environment Month and the World Environment Day 2020 as it adapts to the new normal of creating a safe, sustainable and healthy university where the experience of God is lived and shared.
As nations, institutions, and organizations face new challenges affecting the environment in the face of a global pandemic, the University reiterates its stand to lead in sustainable practices that promote caring for Mother Nature.
Most recently, the University joined in the celebration of the Laudato Si movement in which students and faculty members participated in a webinar on Academics and the Environment. The LS Verde student organization, through its president Deliza Roiz Reyes, was among those who prayed the "Prayer for Mother Earth" during the online launching of the event.
DLSU-D was also honored as the top Philippine University in the UI Greenmetric Rankings. In the latest rankings, the University's sustainable practices propelled it to the 91st position out of 780 participating universities worldwide.
The UI Greenmetric World University Rankings is the first and only university rankings in the world that measures each participating university's commitment to developing an 'environmentally friendly' infrastructure. It stringently reviews six indicators for each university, including setting and infrastructure, energy and climate change, waste, water, transportation, and education.
To emphasize its commitment to the environment, the University also advocates zero waste practices, solid waste management, carbon-neutral alternatives as well as research on environmental issues to develop innovative solutions.
Animo La Salle!