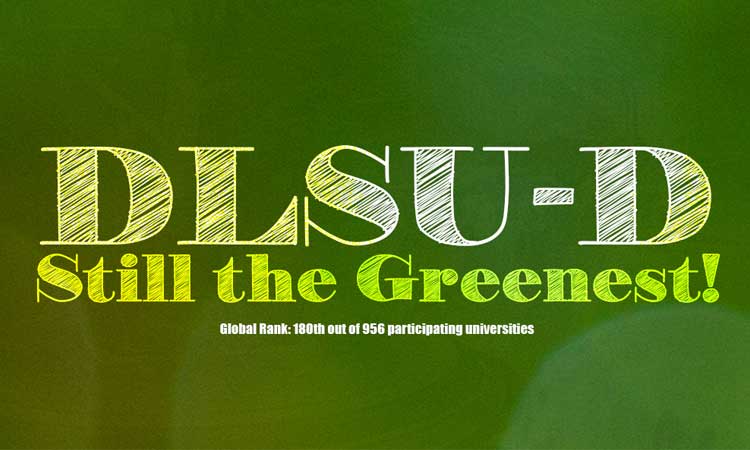 De La Salle University-Dasmarinas is still the most sustainable Philippine university for the ninth year in a row, based on Universitas Indonesia Greenmetric World University Ranking for 2021.
Based on the new ranking published on the UI Greenmetric site, DLSU-D remains as the highest ranked Philippine university among those who participated in this year's assessment with a total score of 7325.
For this year's ranking, 956 participating schools from different countries were ranked based on criteria such as Setting and Infrastructure, Energy & Climate Change, Waste, Water, Transportation, and Education & Research. DLSU-D ranked in the 180th position globally, making it the only university to break through the Top 200.
This year's ranking was made more significant with the inclusion of metrics pertaining to Higher Education institutions' response to the COVID-19 pandemic.
"DLSU-D is once again the leader among Philippine Universities in terms of sustainability - even during a pandemic - we can still be sustainable. I am proud to be from DLSU-D, I am proud to be 'green'," University Chancellor Br. Francisco "Sockie" dela Rosa VI FSC said upon learning the news.
The UI Greenmetric World University Rankings is the first and only university rankings in the world that measures each participating university's commitment to developing an 'environmentally friendly' infrastructure. DLSU-D has been participating in the annual ranking since 2013.
Earlier this year, the University was also among the Highly Commended universities in the International Green Gown Awards Sustainability Institution of the Year category.