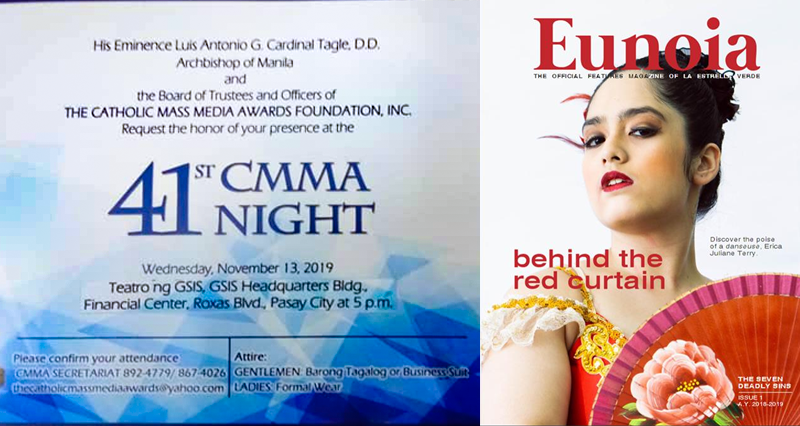 Eunoia, the features magazine of La Estrella Verde has earned its first nomination to the 41st Catholic Mass Media Awards.
Eunoia's first-ever issue was selected by the CMMA committee as a finalist in the Best Student Organ- High School Category. This development comes fresh from the magazine's win as Magazine of the Year in a national campus media conference held last month in Iloilo City.
It can be recalled that La Estrella Verde bagged the award for their "Filipinos First" television promo under the CMMA's Best Public Service Ad category last year. La Estrella Verde's official literary folio, Morpheme, also made it as a finalist in the Best Literary Publication category.
The 41st Catholic Mass Media Awards will be held at the GSIS Theater in Pasay City on November 13, 2019.
To read the digital copy of Eunoia, follow this link: https://issuu.com/laestrellaverde/docs/eunoia_final