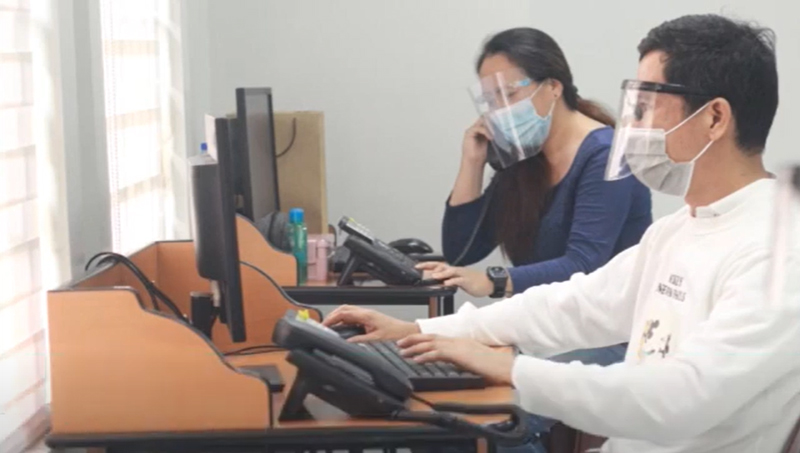 ---
Responding to the demands of full virtual engagement, Client Care Unit (CCU) is the first ever client relations center in the country established within a university setting.
CCU's virtual presence, since its inception in August, 2020, has so far been providing immediate online and telephone assistance to more than 10,000 queries and/or concerns from Lasallian students, parents, and friends.
Our virtual engagement covers basic inquiries on admissions, accounting, registrar, among many others, as we fervently hope to provide strategic and up-to-date information to all stakeholders of De La Salle University – Dasmarinas. We are ready to respond to concerns on:
Deadlines and lifelines in relation to online learning and assessments
Admissions, Accounting, and Registrar
Schoolbook concerns
Enrollment
Tuition payments
Request for university and senior high records
Portal inquiries
Shifting to another course
Crediting of subjects
Requests for tutorials
Returning students
  Virtual Front Liners
Our virtual front liners shall be more than happy to assist you with your queries. Access the needed solutions and information within realizable lead times.
Office Hours
We reply to emails sent beyond office hours the next day. We answer telephone and email inquiries from 8.00 am to 4.00 pm Mondays thru Fridays except on declared official holidays and announced work suspensions.
As befits Lasallians, we encourage inquiries to be expressed in a tone that manifest prudence and tact. At De La Salle University Dasmarinas, we foster an environment of tolerance and peace. This behavior is inculcated in our pedagogy and learning process.
Be one with us in fostering this attitude in real life, beyond the context of education. We wish that as you voice your concerns with us, let us constantly remind ourselves to be calm and collected in communicating with each other.