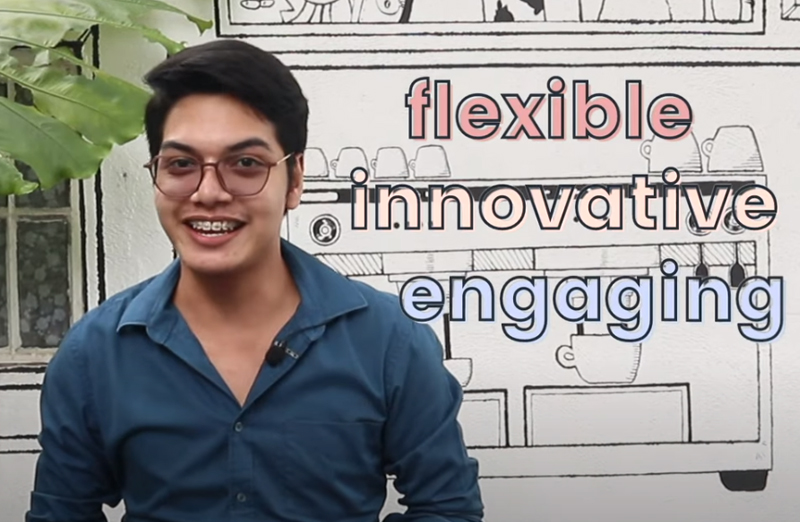 SHS faculty Christian Lucero's video entry was selected as part of the Top 10 finalists in the Global NEO Film Fest organized by NEO LMS - the provider of our University's Learning Management System, the Schoolbook.
The filmfest aims to challenge participants to showcase how the features of Neo LMS can assist learners and present these in an easy to understand and creative way. For the participants in the filmfest to do this, they need mastery in the use of the LMS. They should also be adept in conveying ideas confidently and creatively as well as proficiently utilize IT tools which are all hallmarks of 21st century skills.
From the top 10, the top 5 finalists shall be chosen by viewers through popular vote.
How to vote for DLSU-D SHS's Christian Lucero
Watch Christian's video. (His entry is the second to the last in the line up)
Scroll down and fill out the form at the bottom of the page to cast your vote. After keying in your name and email, select Christian Lucero in the Which video did you love the most? field. Read and agree to the terms of use and click submit.
Best of luck, Sir Christian! Animo La Salle!