---
This program seeks to enhance the quality of Criminology Professionals to make them more responsive to the needs of the Philippine Criminal Justice System.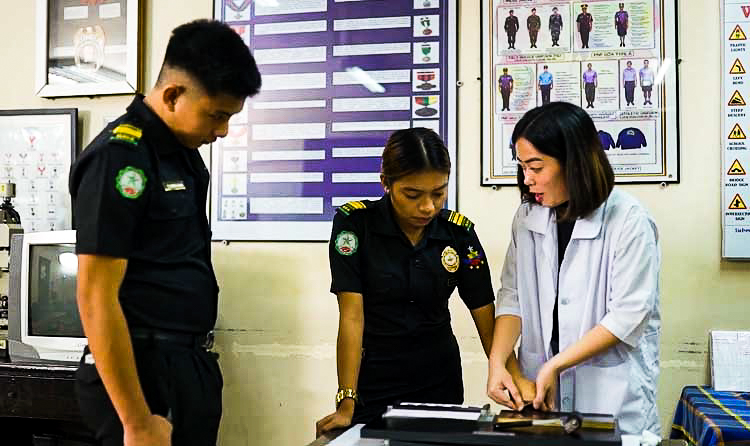 Master of Science in Criminal Justice with specialization in Criminology
This program under the College of Criminal Justice Education Graduate Studies encourages students to take an active role in criminal justice, look at issues critically and make improved judgments and decisions, understand human nature and social arrangements, perform research and communicate effectively and pursue high level opportunity in law enforcement, security, court systems, education and training.
Methods of Criminological Research
Statistics in Criminal Justice and Criminology
Foundations of Criminology
Transnational Crimes and Terrorism
Economic Crimes
Crisis Intervention Management
Juvenile Justice and Delinquency
Any two (2) of the following:

Problems in Criminal Law, Procedures and Evidence
Special Penal Laws in the Philippines
The Psychology of Crime
Deviant Behavior
Domestic Violence
Administration of Justice
Communication Skills for Criminal Justice Administrators
Seminar Series on Transnational Crimes, Communities & Justice, Law, Policy and Social Change
Victimology
Modern Penology
Science of Criminalistics
Thesis 1
Thesis 2
Internship at Bahay Pag-asa
He or she must be a Bachelor's Degree or a Licensed Criminologist.
Non-Alumni should pass the Graduate Admission Examination
Pass an interview to be conducted by the Dean.
Based on CHED Memorandum Order No. 47, series of 2006, for non-graduates of Criminology, they must have completed at least twenty-one (21) units of professional courses in Criminology consisting of any of the following:
Introduction to Criminology and Psychology of Crimes
Philippine Criminal Justice System
Human Behavior and Crisis Management
Two (2) courses under Criminalistics
One (1) course under Law Enforcement Administration
One (1) course under Crime Detection and Investigation
Two (2) courses under Criminal Law and Jurisprudence
Correctional Administration and pass any of the Government Examination – NAPOLCOM / Civil Service.
All applicants should submit the following:
Two (2) Certified True Copy of Transcript of Records
Two (2) Certified True Copy of College Diploma
Two (2) Latest Personal Data Sheet with 2x2 Colored ID Picture
NSO Birth Certificate
NSO Marriage Certificate (for married applicant only)
Permit to Study from his/her employer
Letter of Recommendation (Download here)
A student is retained in the program under the following conditions:
He has no grade lower than 2.50 for Masters and 3.00 for Doctoral.
He has a G.P.A of 3.25.
A student who has a GPA lower than 3.25 can only enroll in a maximum of 6 units.
He has not accumulated nine (9) units of no credit.
He has not exceeded the maximum residency rule of 5 years for MS and 7 years for PhD.
Maximum Residency Rule
The maximum residency for master's program shall be five (5) years for MS and seven (7) years for PhD including Thesis and/or Dissertation writing.
A student is allowed to file a leave of absence (LOA) for a semester, renewable for another semester. However, this LOA is counted in his maximum residency.
A student who fails to complete the program within the given period will have to enroll six (6) units of refresher courses for masters and doctoral programs with additional three (3) units for each of the succeeding years. The refresher courses to be enrolled are research and major subjects.
Refresher Courses
If he exceeds the maximum residency rule, he has to enroll in 6 units of refresher course for the first year and is expected to finish within the next two years.
Students on refresher are required to attend the class and comply with all the requirements.
Students may be given a remark of "Refresher/On-Audit" if the requirements were complied and "Failed" for non-compliance.
Students who were marked "FAILED" will be withdrawn from the program.