---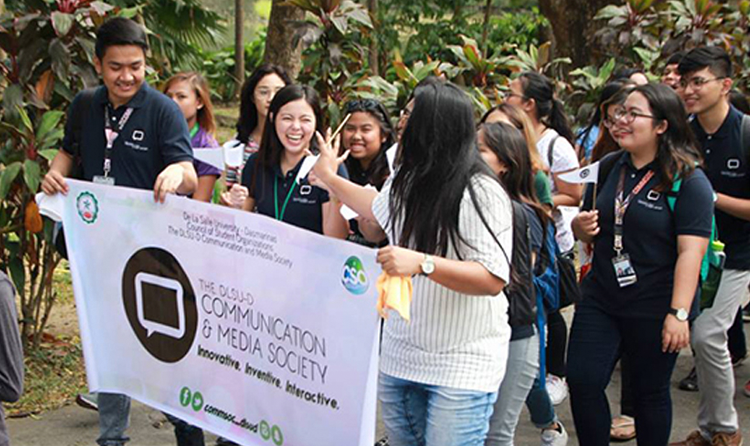 Recognized Student Organizations refer to any organization of students duly recognized by the Accreditation Board and the CSO, operating pursuant to the rules and regulations set forth by the Student Development Activities Office (SDAO). There are two kinds of RSO according to their nature:
Co-curricular Organizations
They are those that support the academic development of its members. The main thrust is based on the objectives and nature of the academic program each organization aims to complement.
Interest Organizations
They are those that cater to the development of its members in a specific field of interest. Such interest shall be of significance to the member's development of ethics, skills and talents.
Want to form an Organization?
Students who would want to form an organization can apply every Summer Term (within fifteen (15) working days from the start of summer classes) and first semester (within fifteen (15) working days after the last day of Midterm Examinations). Requirements to be submitted include the following:
Letter of application addressed to the director of SDAO through the SAO Coordinator.
A copy of the constitution and by-laws of the organization to be defended during the deliberation period. Such constitution and by-¬laws must not be contrary to the Vision-Mission of the University and the constitution of CSO.
Roster of officers/founders with the following information:
Position
Name
Course, Year and Section
E-mail Address
Contact Number
Name of Faculty Adviser, his/her academic rank, his/her College and Department and contact number
Note: The above requirement should be prepared by the president and noted by the adviser.
Recent Certificate of Good Moral Character of officers/founders.
Adviser's form (Form A) and Adviser's Information Sheet to be filled out by the faculty adviser.
List of proposed plan of activities
Student Leader Information Sheet, photocopy of their current registration form and previous semester's individual report of grades.
Recent Certificate of Good Moral Character of founding officers/Executive Board.
Forms can be found under the re-accreditation folder on this link: http://bit.ly/cso_forms.
  Contact us