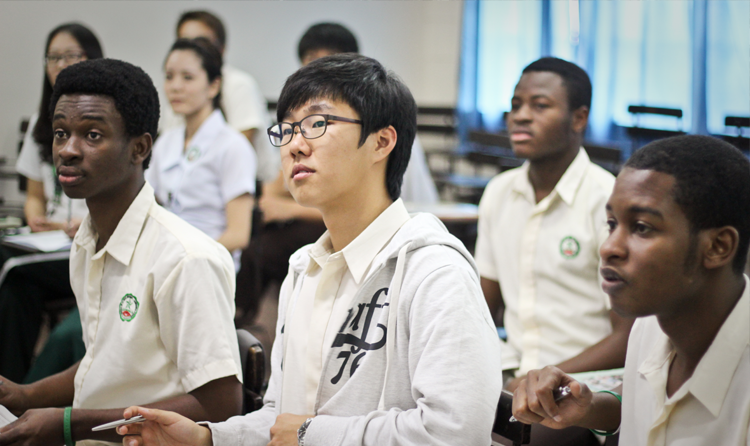 LLC runs the following certificate courses throughout the year:
Communication in the Workplace (ComWork)
ComWork is a short course designed to head-start DLSU-D graduating students in the workplace. As its name suggests, the course curriculum includes content, mechanics and protocol of workplace communication. Mock job interview, a great pre-employment 'event' for young graduates, is the centerpiece and a much- awaited part of the course.
Frosh ESL Start-Up (LPP)
This course is designed for international freshmen whose pre-assessment results indicate a need for a language support program specific to any or all of the four skills: reading, listening, speaking and writing.
Frosh Bridging Program (Bridging)
This course is designed for international students seeking admission to any of DLSU-D course programs but advised deferment due to an expressed need, validated by pre-assessment results as well, to improve their speaking skills, in both transactional and interactive domains. Further, communicative needs are likewise identified and addressed accordingly.
WINTER CAMP – ESL
This program caters to learners – middle school, high school, tertiary – who would like to spend winter away from home to a beautiful tropical country where they can have their cake and eat it as well. To winter campers, LLC offers in-campus and out-of-campus accommodation, ESL sessions, classroom observation, community outreach and fun activities with young people their age.
ESL for Professionals
This course is custom-fitted to address the needs expressed by the client–expressing oneself in workplace contexts, preparing office documents and other written communication, public speaking, online communication protocol, among others.
Customized Programs
These English programs are custom-fitted around the expressed and validated needs of clients. In a series of consultative meetings, the clients forward their language or language learning needs; thereafter, LLC conducts pre-assessment and, based on the results of the meetings and the pre-assessment, the Center drafts a curriculum for client's comment and approval, or revision if necessary. Formal agreement where the specific terms and conditions of LLC services follows.