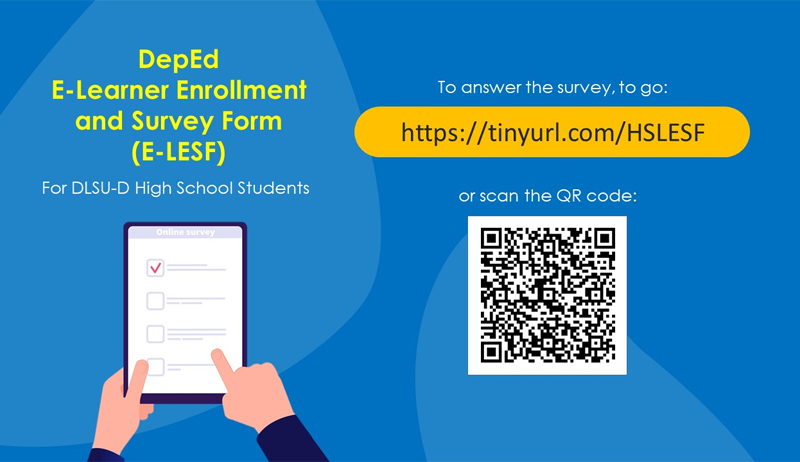 The Department of Education (DepEd) has released the Learner Enrollment and Survey Form for School Year 2020-2021 in light of the COVID-19 pandemic.
The purpose of this survey is to get not only the basic profile of learners but also relevant survey questions for parents designed to profile the household in terms of their readiness for distance education.
With this, we are asking the parent/guardian of the students to answer the online survey through this access link: https://tinyurl.com/HSLESF
All our incoming Grade 11, Grade 12 and batch 2020 Grade 12 students are REQUIRED to answer this form.