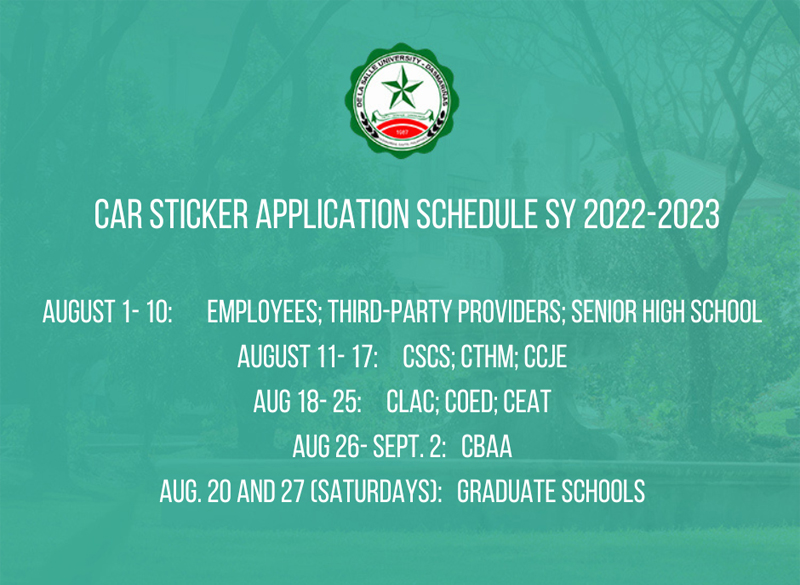 ---
STEP 1
FOR STUDENTS AND EMPLOYEES VIA ON-LINE APPLICATION, log-in to my.DLSUD Portal (https://portal.dlsud.edu.ph/mydlsud/login.aspx) look for "Application" tab and select "Car Sticker" to pre-register.
STEP 3
Upon receipt of confirmation via email, pay the application fee through the instructions to be given in the email confirmation.
Upon payment, send back the proof of payment for verification purposes.
STEP 4
Wait for the date and time of On-site Vehicle Inspection.
Print the Car Sticker Application Confirmation Form and present it to the assigned personnel during the on-site vehicle inspection. Please take note of the following restrictions:
Smoke belchers
Heavily tinted windows
Lowered (less than 6.5" ground clearance)
With loud mufflers
STEP 5
Vehicles that will pass the inspection shall be issued car sticker to be affixed by the assigned personnel only.
Vehicles with concerns shall be given seven (7) days to take due action otherwise the application shall be forfeited.