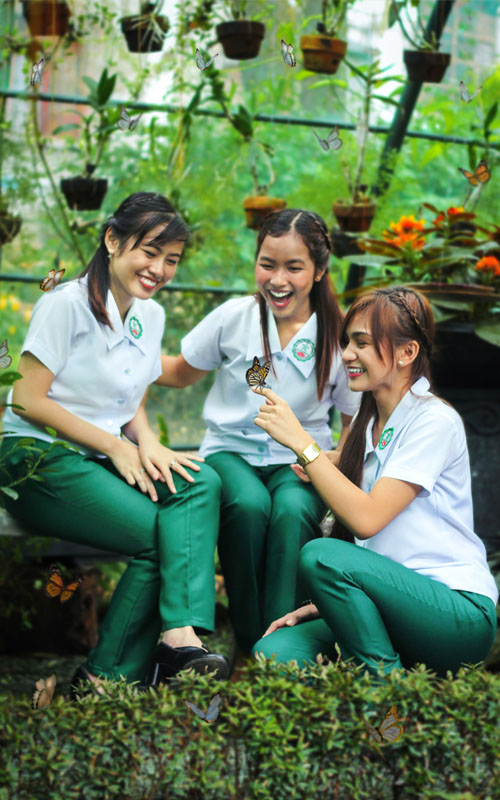 A Mission to Promote a Sustainable Mindset
Committed to our vision-mission of producing responsible stewards of God's creation and guided by the Lasallian values of Faith, Service and Communion, we at De La Salle University – Dasmariñas (DLSU-D) regard minimizing, if not eradicating our negative impact to the environment as one of our basic educational goals and management priorities. DLSU-D is committed to continually improve its environmental performance through Teaching by Example. Hence, as a steward of the environment, DLSU-D will:
Promote best practices to improve and protect the environment, prevent pollution and conserve biodiversity;
Take concrete steps to translate good environmental practices and values into each curriculum and research;
Take measures to efficiently use energy, water and other resources in all its activities.
Comply with all applicable environmental legislation and, where possible, exceeding regulatory requirements;
Assess and evaluate the potential environmental impacts and risk of pollution from its operations, ensuring use of fewer materials, products and produce less waste;
Eliminate the use and production of environmentally unfriendly materials starting from its purchase up to its disposal;
Conduct trainings and seminars for its students, employees, alumni, parents and community partners and to educate them as regards to their environmental responsibilities;
Encourage its business and community partners to adopt environmentally responsible practices;
Measure our environmental performance regularly and make corrective measures when necessary;
Implement policies that will ensure a sustainable, eco-friendly and carbon-neutral University.