Sustainable Development Goals
Climate Action
---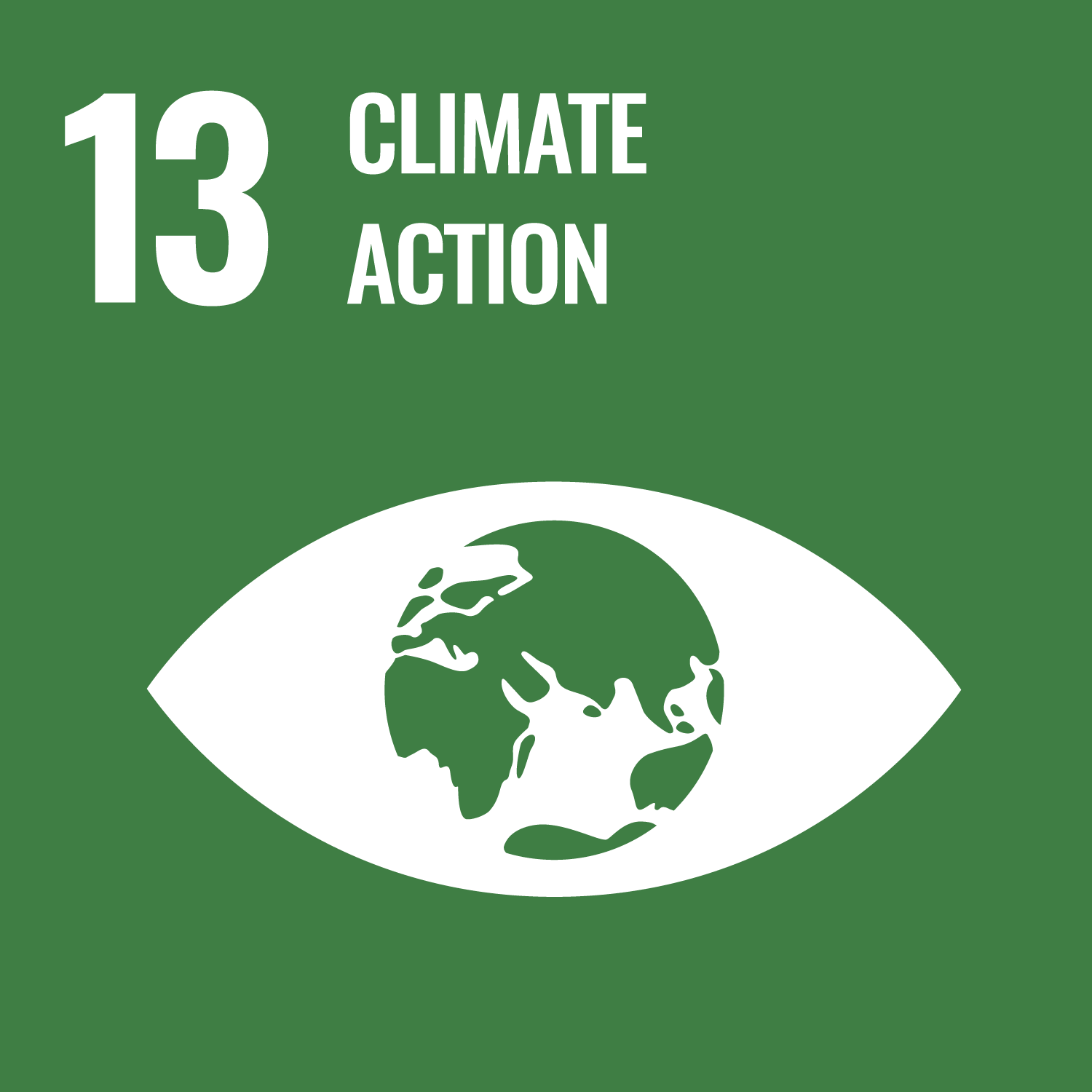 For almost two decades, DLSU-D has been at the forefront of battling climate change. It continues to join the global effort on climate action as it pushes sustainable practices to minimize waste, reduce carbon footprint, shift to clean sources of energy through programs that are integrated into the university's policies.
From shifting to energy-efficient appliances to promoting a zero-waste lifestyle, adopting online learning to reduce carbon footprint, as well promoting alternatives to the use of cars, DLSU-D comprehensive sustainability program is interconnected.
In 2021, due to the limited physical reporting and the shift to online learning, the University generated CO2t savings of 692.23 metric tons from 1,098.63 metric tons last year.
To further promote greening and climate action, DLSU-D established a seedling bank and nursery of Philippine native trees to promote the proliferation of Philippine hardwood and fruit-bearing trees, and become a source of seedlings for the University's tree planting activities to reduce DLSU-D's carbon footprint.
On accompanying the members of the academic community, DLSU-D continues to provide opportunities that increased awareness and deepened the understanding of its members through sustained information and education campaigns on Laudato Si, climate change, and disaster resiliency. Through its social action unit, LCDC, webinars and advocacy-related webinars were conducted; namely, Maka-kalisang Talakayan sa DLSU-D: Laudato Si Goals, and Climate Change Webinar Series FoRest: Fully Recharged!.
Similar activities have been extended to the external partners of the University: family, communities, and organizations. A community visit and tree planting activity to Brgy. Tua, Magallanes was done to help increase awareness on the importance of planting and saving trees, concern for the environment and effects of climate change. Likewise, the implementation of a Disaster Risk Reduction and Management Program was sustained and conducted in collaboration with National and local groups and organizations, including the Philippine Heart Center and City Government of Dasmariñas.
The University has been an active partner of the Laudato Si Movement since 2019 and actively participated in various initiatives that help implement the principles and ideals reflected in Pope Francis' encyclical Laudato Si.' To date, the University is in the process of setting directions and finalizing plans for the implementation of the Laudato Si Action platforms, to which it is one of the signatories.