Sustainable Development Goals
Home | SDG | Quality Education
Quality Education
---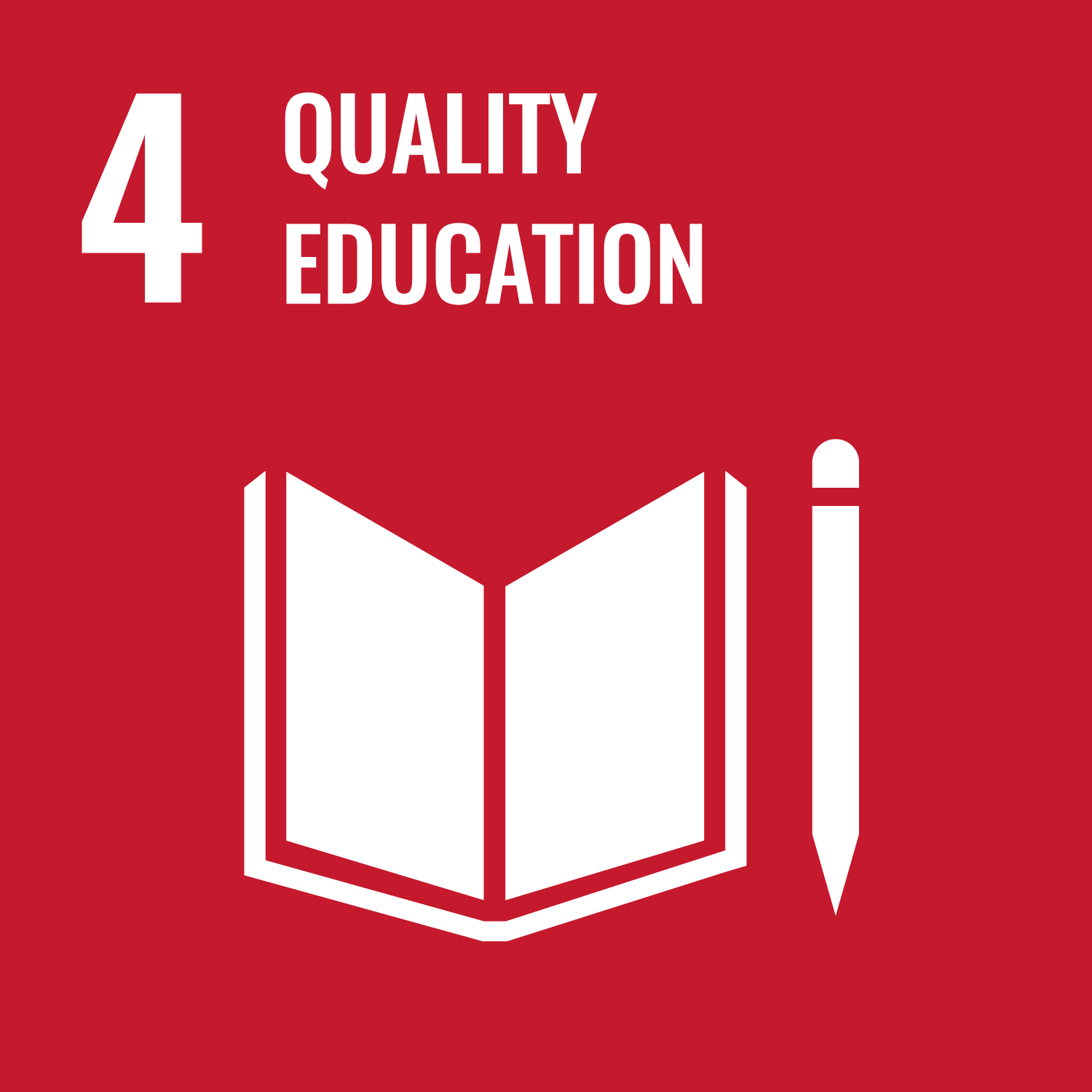 As an academic institution, DLSU-D supports the UN's thrust for inclusive and equitable quality education and the promotion of lifelong learning opportunities for all through a comprehensive program that promotes holistic education that focuses on academic excellence, social consciousness and individual development to prepare learners for their entry to society as responsible citizens.
Guided by the Lasallian mission to promote faith, zeal and communion, the University lives by the legacy of its founder St. John Baptist de La Salle's of providing education to all people from all walks of life through scholarship programs.
The University participates meaningfully in the process of social transformation by forming God-centered, people-oriented, and patriotic persons who serve as responsible and professionally competent stewards of God's creation through youth by offering relevant, responsive, and community-oriented academic programs, research and extension services, and promoting a keen sense of history, arts and culture.
---
Care Centered Model for Online Learning
In response to the challenge brought about by the COVID-19 global health pandemic on educational institutions all around the world, De La Salle University-Dasmariñas maintained its preparedness in the delivery of quality education through an inclusive and humanizing learning experience for students this coming school year.
Learn more
---
DLSU-D Schoolbook
The Center for Innovative Learning Programs focused on the capacity building of DLSU-D faculty members in delivering education through the online platform to maximize student engagement and learning.
Learn more
---
Sustainability-related Researches
More faculty members are now engaged in sustainability-related research with the increased budget allotment brought on by partnerships with the Ecowaste Coalition, PEMSEA and The Salvation Army.
---
Library Services
To aid students in maximizing the resources available at the Aklatang Emilio Aguinaldo Information Resource Center (AEA-IRC), librarians engaged students and faculty members through EMIL Live chat. Professional librarians also helped with organizing academic paper references while the Document Delivery Services (DDS) enabled faculty and students to borrow books and references from the library's physical collection to have it directly delivered at home free of charge.
Learn more
---
Sustainabiity embedded courses
For A.Y. 2021 to 2022, the University offered 1,050 subjects with sustainability components to Lasallian enrollees.