Sustainable Development Goals
Home | SDG | Decent Work and Economic Growth
Decent Work and Economic Growth
---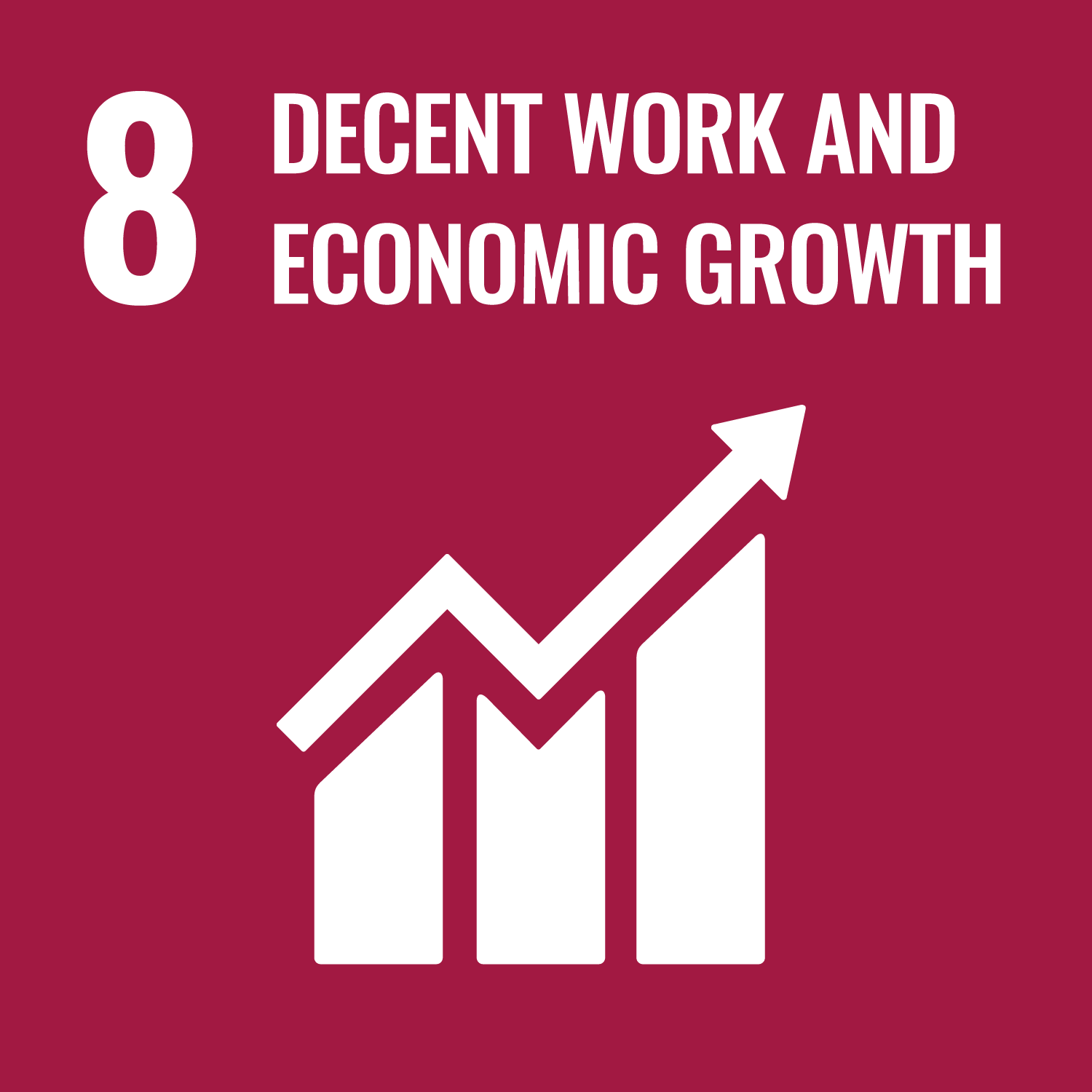 DLSU-D strengthens the capacity of micro-small medium enterprises, young entrepreneurs, and skilled workers by instigating various enterprise development projects and livelihood skills development activities in partnership with the members of the Lasallian community and its public-private networks. Multi-stakeholder projects are carried out to propel new ideas, promote product innovation, and stimulate productivity among its marginalized partner communities and organizations.
To further support decent work and economic growth, DLSU-D works in partnership with DILG as CaLaBaRZon Water and Sanitation (WatSan) Hub. The project centers on working with communities and government agencies for the development and implementation of Water, Sanitation and Hygiene (WASH) programs. Also, DLSU-D partners with DILG, NGOs, and the Province of Cavite for the implementation of G-HUBS (Holistic Understanding through Bridging Solutions for Governance) and SDG localization. Ultimately, these efforts support economic growth and stimulates more opportunities for economic development and decent work.
---
Employee Health and Safety
Apart from partnering with the local government unit of Dasmarinas and De La Salle Philippines for the protection of employees against COVID-19, DLSU-D has adopted a hybrid work arrangement for essential personnel and a Work From Home arrangement for faculty members and other employees.Of the total number of University employees, 99 percent of permanent employees took part in the University's COVID-19 vaccination program and are currently fully vaccinated. Among the part-time faculty members, 94 percent have received their complete vaccination.
Learn more
---
DLSU-D Occupational Safety and Health (OSH) Committee
The University also established the DLSU-D Occupational Safety and Health (OSH) Committee which is charged with ensuring the school's compliance to safety standards in preparation for the gradual return to physical classes