Sustainable Development Goals
Life on Land
---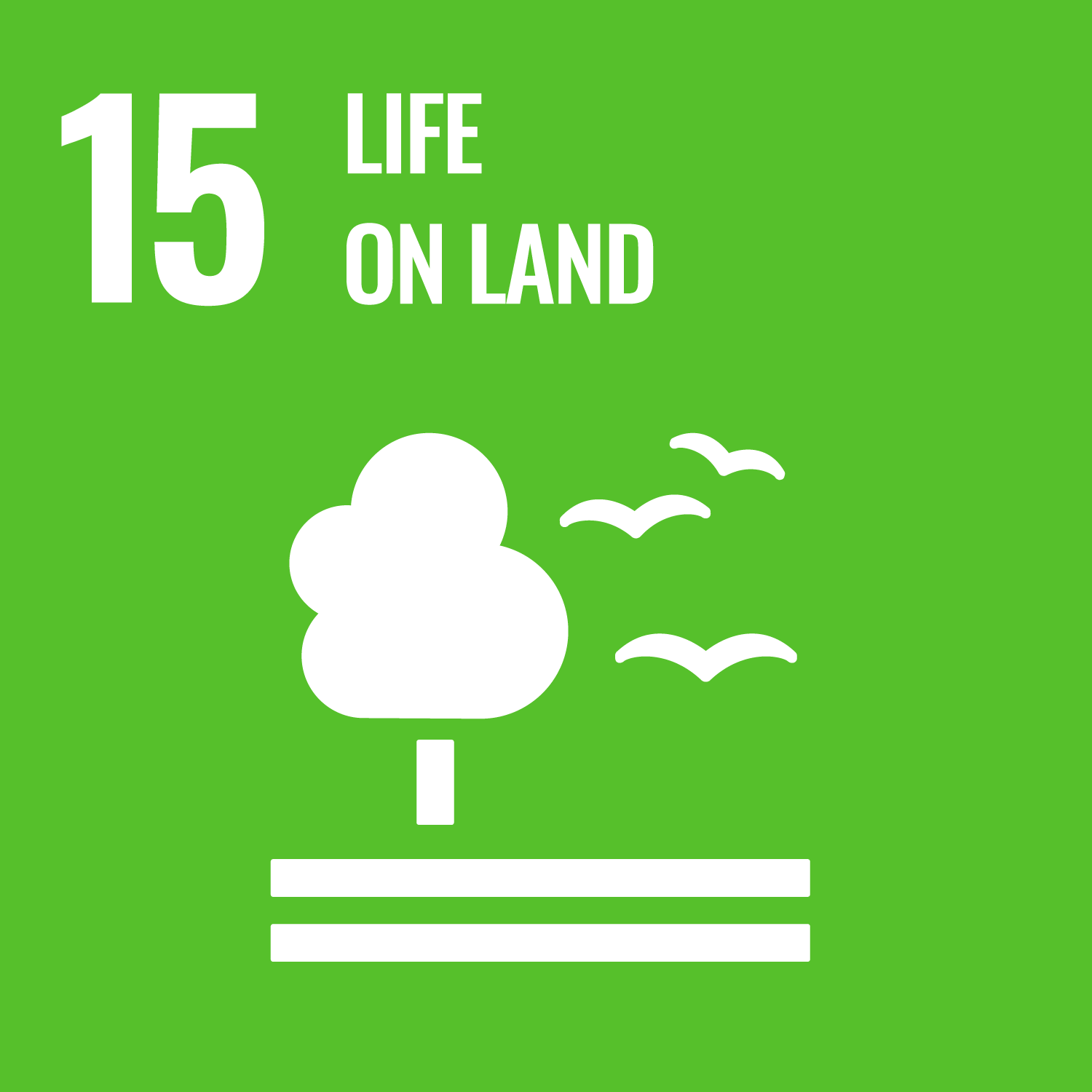 To protect, restore and promote sustainable use of terrestrial ecosystems, sustainably manage forests, combat desertification, and halt and reverse land degradation is the driving force behind DLSU-D's biodiversity conservation program.
As such, the 27-hectare campus boasts of rich foliage from 1,398 trees belonging to 64 endemic and indigenous species, while a 2018 study found 34 species of birds comprising of eight Philippine endemic species, four migratory species, and 22 new recorded bird species within the sampling area.
---
Bird species in DLSU-D
Researchers at De La Salle University-Dasmariñas have recently discovered a 65 percent increase in the number of bird species found within campus, as testament to the University's efforts to conserve and protect its biodiversity.
Learn more
---
Endemic and Indigenous Trees in DLSU-D
As of the first half of 2014, 1,398 trees have been planted within the campus with a total of 64 varieties, ranging from indigenous species like narra, kamagong and ipil ipil; tropical species like the jade vine and canistel; exotic plants like Tree of Heaven and Yellowbell, as well as fruit bearing trees like mango, avocado, sampaloc and langka.
Learn more
---
PLANTry
During the recent Season of Creation celebration, Lasallians were requested to offer plants to build a community PLANTry, which will serve as a repository of plants, to be propagated and freely shared with others. This activity aims that stakeholders will walk together to the path of ecological conversion.
---