Home | Sustainable Programs | Setting and Infrastructure
Setting and Infrastructure
---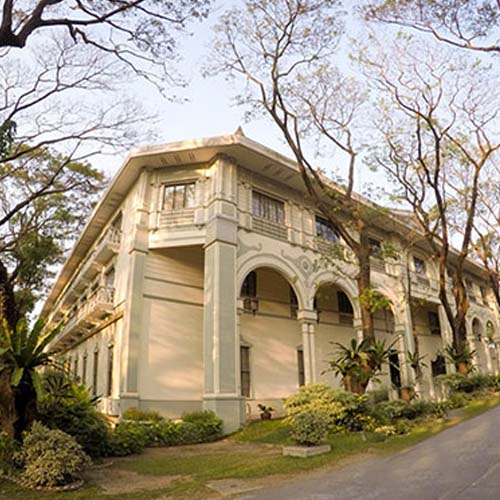 As a green university, De La Salle University-Dasmariñas has prioritized the construction of smart buildings on campus in its bid to adhere to sustainable practices.
Among the smart buildings on campus are the College of International Hospitality Management (CTHM), the Aklatang Emilio Aguinaldo-Information Resource Center (AEA-IRC), the Information and Communications Technology Center (ICTC), and the Senior High School Building in the West Campus. All of these structures comply with sustainability standards in safety, waste management, water conservation, indoor environment, and lighting requirements.
To protect the health and safety of the Lasallian community, three clinics have been established on-site, ready to respond to the needs of the students, faculty and staff.
DLSU-D also boasts of the Botanical Garden, which was created to provide an avenue for scientific research, recreation, education, conservation, and public service. As a natural laboratory for plant and wildlife, the rich biodiversity within the garden is home to endemic species of butterflies and birds.
Apart from these structures, the University has a multitude of green spaces all over its 27-hectare campus as well as a treeline that takes up a huge part of the area.
The Vice Chancellor for Administrative Services in partnership with the technical experts from the office of the Vice Chancellor for Academic and Research (OVCAR) is stepping up to the challenge by committing to be at the forefront of rendering sound technical assistance and expertise to DLSU-D other community partners in areas of design, construction, building maintenance and applied research. This partnership will further contribute the University's efforts towards the realization of the Global Target Goals of the United Nations 2030 Agenda, Laudato Si' Goals, the 50-year Cavite Development Research Program goals and Lasallian community services among others.