Home | Sustainable Programs | Setting and Infrastructure
Setting and Infrastructure
---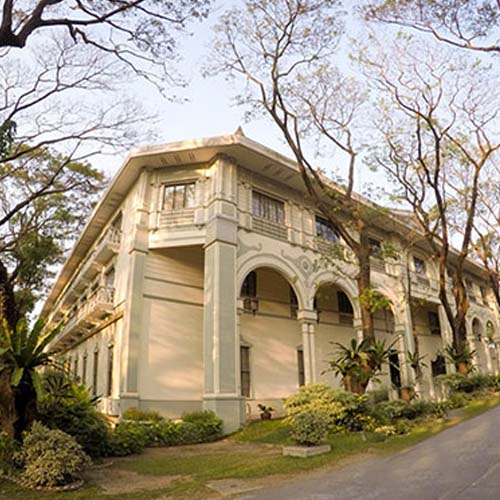 As a green university, De La Salle University-Dasmariñas has prioritized the construction of smart buildings on campus in its bid to adhere to sustainable practices.
Among the smart buildings on campus are the College of International Hospitality Management (CTHM), the Aklatang Emilio Aguinaldo-Information Resource Center (AEA-IRC), the Information and Communications Technology Center (ICTC), and the Senior High School Building in the West Campus. All of these structures comply with sustainability standards in safety, waste management, water conservation, indoor environment, and lighting requirements.
DLSU-D also boasts of the Botanical Garden, which was created to provide an avenue for scientific research, recreation, education, conservation, and public service. As a natural laboratory for plant and wildlife, the rich biodiversity within the garden is home to endemic species of butterflies and birds.
Apart from these structures, the University has a multitude of green spaces all over its 27-hectare campus as well as a treeline that takes up a huge part of the area.
A proposal for Building Design Sustainability Assessment is currently being reviewed. This will be implemented through the requirement of an institutional form crafted based on international sustainability standards. The form shall assess the plans of any proposed buildings within the campus before its final design approval and execution based on the following factors: Site Selection and Planning, Spatial Planning and Juxtaposition, Geometric Configuration, and Planar Character, Material Specifications, and Building Utility Systems.