Home | Sustainable Programs | Sustainable Transportation
Sustainable Transportation
---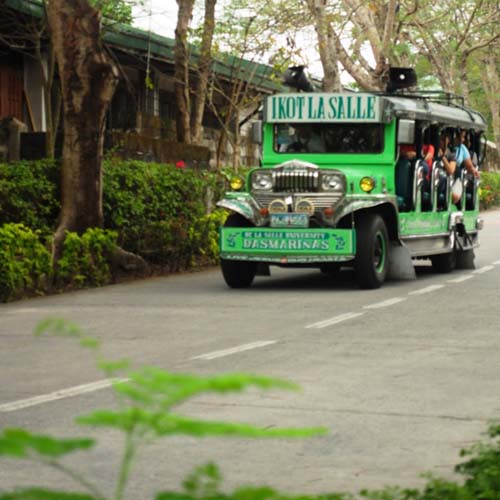 De La Salle University-Dasmariñas strongly advocates for sustainable transportation alternatives to minimize the University's carbon footprint. As such, it encourages walking, cycling, transit, carpooling, car sharing, and green vehicles. Its policies are also targeted towards preventing pollution.
'
---
Electronic Jeep
The POLCA purchased an electronic jeepney for its IKOT La Salle to provide an environmentally friendly means of transportation for the Lasallian community for a minimal fare. The E-jeep started plying the DLSU-D campus in 2009.
---
Cycling Campaign
As part of the University's carbon-neutral campaign, the University strongly encourages biking as a sustainable option to get to work and get around the campus. To support this advocacy, the Faculty Association also purchased several bicycles to be rented out to members of the community.
---