Home | Sustainable Programs | Community Service
Community Service
---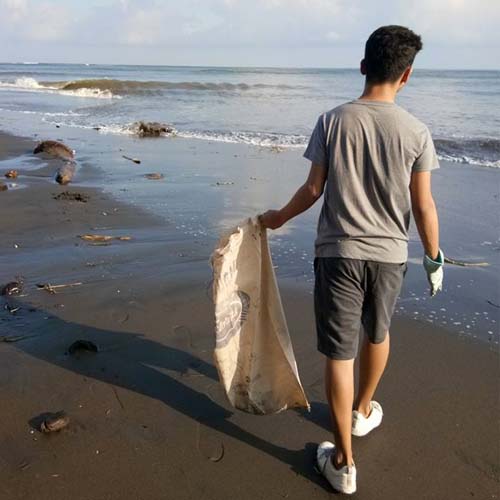 Involvement in sustainable initiatives is part of the University's advocacy.
Environmental initiatives such as participation on coastal clean ups, tree planting and other activities count as hours of community service.
---
Utod Falls, a Safe Place: Possible Risk Prevention and Environmental Preservation
Through a webinar, students equipped the participants with knowledge on how to operate ecotourism in the area while ensuring that it will not be abused and that the safety of those who will engage in related livelihood opportunities is prioritized.
---
Maka-kalisang Talakayan sa DLSU-D: Laudato Si Goals
This webinar-series is aimed at presenting the Seven Goals of Laudato Si to highlight the challenges and call for volunteerism in each goal and the ways of achieving it. In partnership with DLSU-D High School, the first session was intended to integrate two High School Animo Strategy discourses on Laudato Si and Volunteerism. This was followed by a series of discussion on each goal to give focus and in-depth understanding of the seven goals and for the community to ponder and reflect what more could be done from the existing environmental efforts and programs.
---
Light a Dream
The project provides start-up capital for temporarily displaced third-party/agency housekeeping and grounds personnel. They were assisted in setting up micro-businesses to address loss of income and help them sustain their livelihood. Funds from this project came from the generous donations of the members of the academic community. The partner-beneficiaries were able to set up micro-businesses such as sari-sari stores, carinderia (local eatery), food vending, beauty and wellness services, as well as buy and sell.