Home | Sustainable Programs | Green Spaces
Green Spaces
---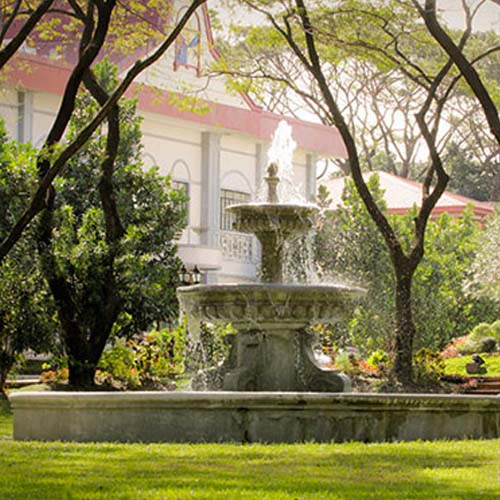 ---
Botanical Garden
DLSU-D balances the beauty of nature with its classical architecture to create an environment that is conducive to learning and relaxation. As such, there are plenty of open green spaces to be enjoyed by members of the community.
The Botanical Garden is a living laboratory rich with beautiful plants and butterfly species.
---
Events Center
The events center presents an open space for students to assemble, work and enjoy amid natural surroundings.
---
Football Field
This is one of the biggest green spaces in DLSU-D where students, faculty and staff can engage in sports activities, exercise and focus on wellness.
---
Lake Park
Regularly maintained by DLSU-D, the area has many resting spaces similar to a park where community members can take a breather.
---
Br. Gus Boquer FSC Cultural Heritage Complex
This area can be used for the community's activities. The green grasses are regular maintained by the University's staff.
---