Home | News | DLSU-D joins Environment Month Celebration
---
DLSU-D joins Environment Month Celebration
---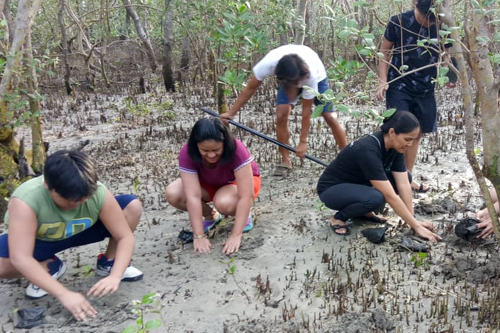 De Salle University-Dasmariñas joins the nation in celebrating Environmental Awareness Month.
November is declared an Environmental Awareness Month by virtue of Republic Act No. 9512 signed on December 12, 2008.
The law mandated the promotion of national awareness on the importance of environmental conservation along side with the programs for national economic growth and development through environmental education initiatives and engagements.
The Lasallian Community Development Center (LCDC) respond to this mandate through its continued environmental programs and engagements in this time of the COVID-19 pandemic.
"Regrettably, many efforts to seek concrete solutions to the environmental crisis have proved ineffective, not only because of powerful opposition but also because of a more general lack of interest. Obstructionist attitudes, even on the part of believers, can range from denial of the problem to indifference, nonchalant resignation or blind confidence in technical solutions. We require a new and universal solidarity…. All of us can cooperate as instruments of God for the care of creation, each according to his or her own culture, experience, involvements and talents."

(Pope Francis, Laudato Si #14)
---