Home | News | Webinar set for Climate Education
---
Webinar set for Climate Education
---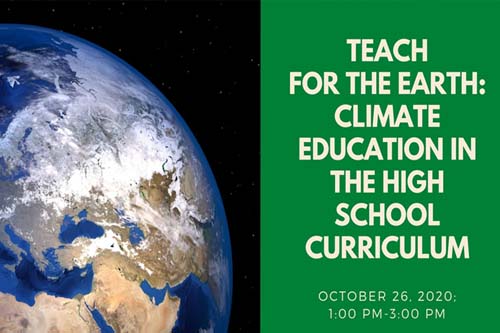 Climate reality leaders from LCDC and DLSU-D High School joined forces to conduct a two-part private Climate Education event for DLSU-D High School faculty members.
Marlon Pareja, Lorenzo Centino Jr, Frederick Godinez, Mayeth Gochuico, Ron Angeles, Alyssa Karen Acal and John Montuya, led the initiative.
The first part is a webinar entitled "Teach for the Earth: Climate Education in the High School Curriculum" scheduled on October 26, 2020; 1:00pm -3:00pm via MS Teams. The goal of the webinar is to strengthen high school faculty members' capacities to promote climate education, and integrate scientific and local content on climate in the curriculum.
---