---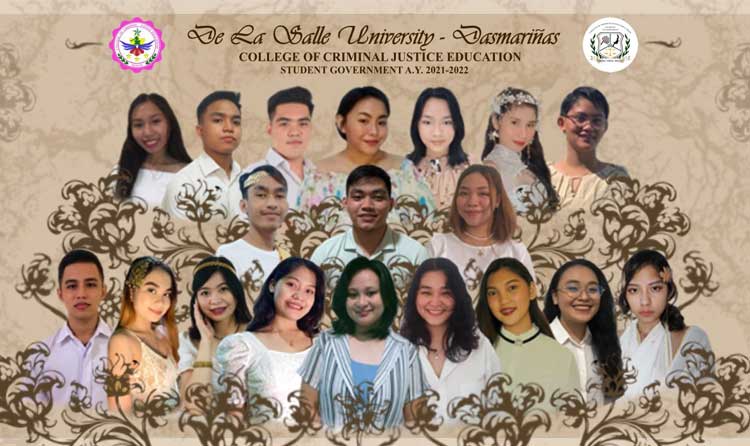 The College of Criminal Justice Education Student Government (CCJESG) is the highest governing body and the sole official representative of all bona fide students of the College of Criminal Justice Education of De La Salle University-Dasmariñas. The CCJESG is an autonomous and democratic body that aims to promote a healthy and diverse community that is ready to respond to changes and challenges by addressing their concerns, representing them within the organization, and responding to the needs of the students. It also supports and creates opportunities through initiating various activities, programs, and projects that hone the students' different interests, skills, talent, and intellect while upholding Lasallian Core Values.
Objectives
Promote and protect the student's rights and welfare;
Develop a united and common spirit and inculcate intellectual and moral leadership;
Serve as an active and effective forum for students' ideas and sentiments, except for those, which are political and ideological in nature;
Foster a conducive atmosphere for the development of camaraderie and active participation in the activities of the College.
Vision
The CCJESG seeks to instill moral values; to create, mold, and empower responsible leaders for their future endeavor in the field of law enforcement.
Mission
The CCJESG strives to represent and create a united environment that serves the best interests of the students and for development of future leaders.
Service/s
Financial Assistance