---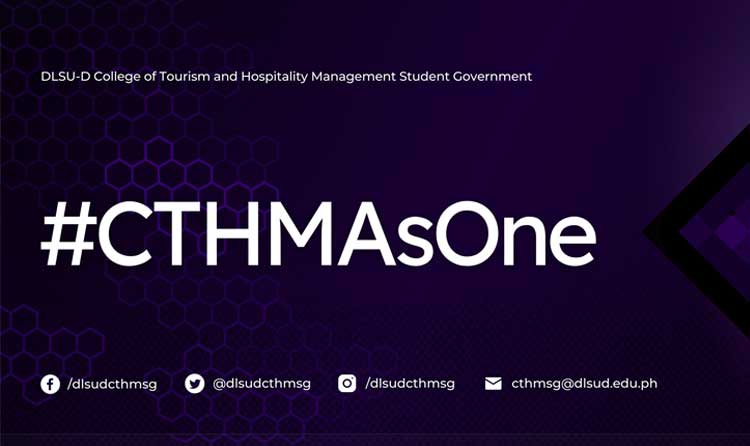 The De La Salle University - Dasmariñas College of Tourism and Hospitality Management Student Government (CTHMSG) is the highest governing student body in its college. It shall be responsible in formulating activities that contributes to a person's development in their mental, physical, social, and even spiritual well-being. The student government's goal is to amplify the voice and recognize concerns of all the students within the organization.
Objectives
To work closely and proactively to address the need of its student body.
To inculcate leadership, civic responsibility, and human relations.
To represent and to promote the general welfare of the student body where their rights and interests are concerned.
Vision
The CTHMSG strives to mold trustworthy, committed, and responsible leaders to inspire and help students in improving their college experience. We make it our duty to take care and to attend to the needs of the student body to make certain that they are heard.
Mission
The CTHMSG aims to foster integral development through its holistic activities and promoting excellent in service to produce Tourism and Hospitality professionals of global standard.